No Needles, No Bruising, No Downtime
Receive Ultherapy Treatments in NJ at BiroVenus Medical Spa
Reimagine your neck, eyebrows, chin, and décolletage tighter, smoother and more radiant with Ultherapy. As the only FDA-cleared procedure to non-invasively lift areas of the face—and minimize wrinkles—our Ultherapy treatment in NJ offers a non-invasive way to transform your appearance. 1,2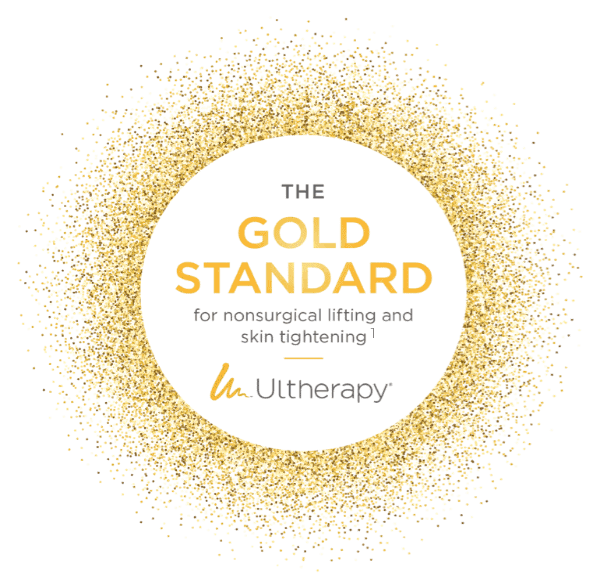 Ultherapy harnesses the power of ultrasound to deliver substantial results to deep layers of the skin without disturbing surface layers. The Ultherapy device is directed below the skin surface to the layer called the dermis, which it disturbs with vibration and a low level of heat. This causes the dermis to react by producing more collagen and tighter new skin cells.
The treatment is great at tightening jowls and deep creases around the eye and mouth, as well as skin on the chin and decollete. New collagen formation, skin lifting and tightening becomes apparent over just a few months of this one 30- to 60-minute procedure, but the results will last for years.
The Lift You're Looking For
Ultherapy uses your body's own healing system to work gradually yet effectively…and with very little discomfort. There are no needles or bruising involved, so there's no downtime, either. At BiroVenus Medical Spa, Dr. Abir Marcus performs the treatment applying the latest advancement in the Amplify and DeepSee Technology. She customizes the treatment taking into account your anatomy and your skin thickness. She ensures targeting the ultrasound energy at the perfect depth for best results and least discomfort. Dr. Marcus also offers her clients the option of pain free treatments with the use of topical and local anaesthetic. Revel in the lasting results that would otherwise only have been possible by going under the knife.
Schedule your visit today, view our before and after photos and be sure to view current specials at this NJ medical spa located in the heart of Monmouth County. Contact us at (732) 530-3222.